Virtual Video Launch
 Raising SGD 283,000 For Children-At-Risk
Virtual launch of video on how we can best respond to a
Volatile, Uncertain, Complex and Ambiguous (VUCA) world filled with automation, A.I. , Big Data, and Digitalisation, and
Raising SGD 283,000 to support children-at-risk in Singapore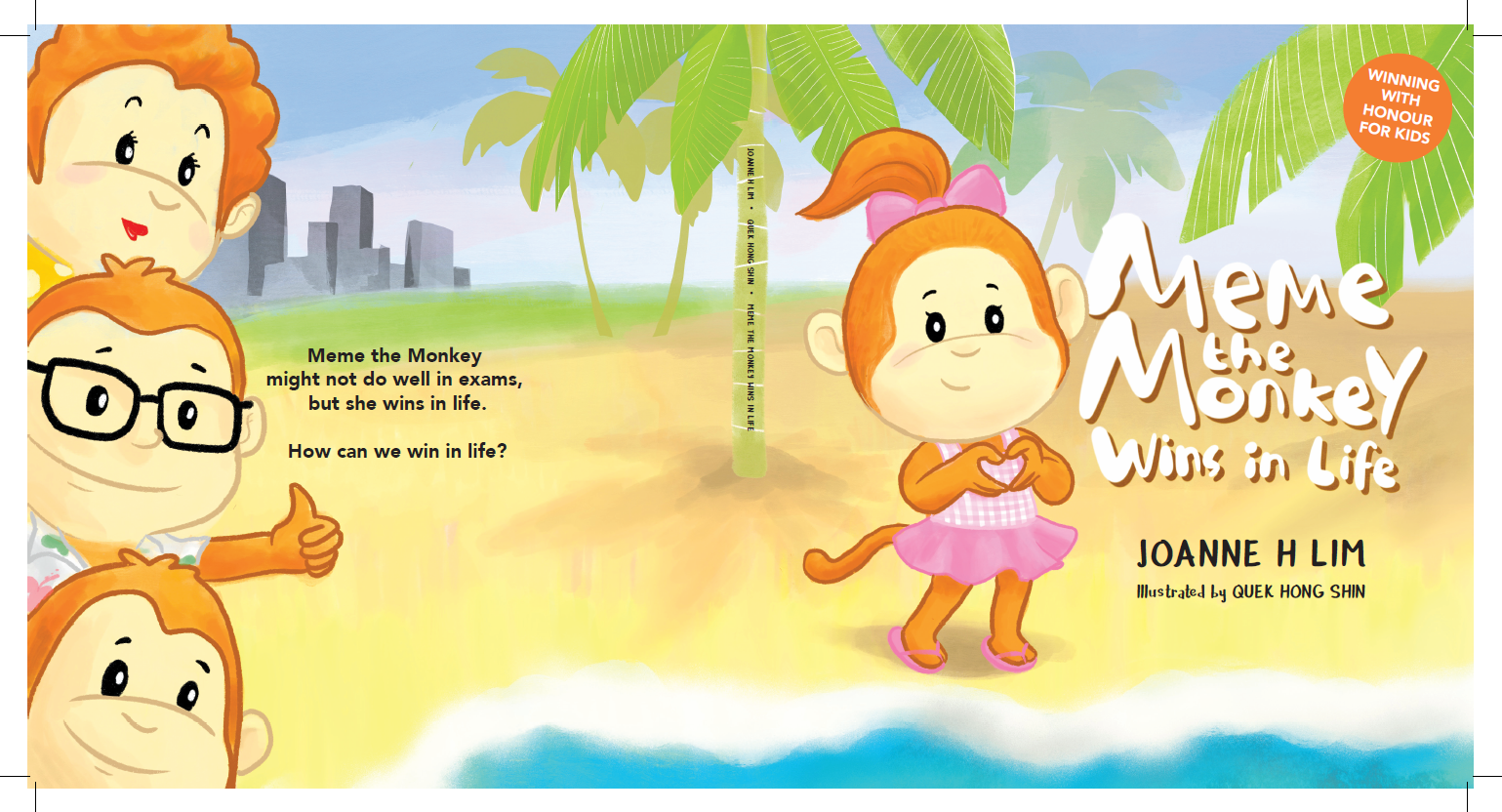 We are living in a Volatile, Uncertain, Complex, and Ambiguous (VUCA) world.
The official launch of my children's book, "Meme the Monkey Wins in Life", was actually planned for today (31 March 2020), but I had to cancel the event due to the Volatile, Uncertain, Complex, and Ambiguous (VUCA) COVID-19 situation.
As you can imagine, I am deeply disappointed by the turn of events, but everyone's health is of top priority. And as I shared in "Meme the Monkey Wins in Life", we should always do our best and make life better for others, and our duty to our nation and our fellow men is of paramount importance.
What was originally planned for today's event was for the Guest-of-Honour, Minister for Education, Mr Ong Ye Kung to launch "Meme the Monkey Wins in Life", a book that I had written upon the suggestion of the former President of Singapore, the late Mr S.R. Nathan.
In addition, as I had raised SGD 283,000 from kind souls in our community to support three programmes that reach out to children-at-risk, Minister Ong would have presented a cheque to representatives of these three programmes.
Mrs Carmee Lim, former principal of Raffles Girls' School (Secondary) and Mentor Principal of MindChamps, a leading early education provider in Singapore, would also have delivered a special message on brain development and the formation of values in pre-school children, as well as her reflections on the book. And I would have shared how the book came about, and explained how the concepts in the book are important for life and for one's future.
Now that it is no longer possible to hold the launch today, I am writing you this message to share with you a couple of initiatives that I wanted to present during the launch.
1. A Specially Recorded Video
"Meme the Monkey Wins in Life" is a story of how Meme the Monkey might not ace her exams, but she wins in life.
The purpose of the book is to urge everyone to think about what "winning in life" means. In a fast-changing world, there are no "maps", so we need a good inner "compass" to guide us in life — this "compass" comprises the values that make us better human beings.
I started working on this video in January 2020 to share the thinking behind "Meme the Monkey Wins in Life", but more importantly to share how we can best respond to a Volatile, Uncertain, Complex, and Ambiguous world filled with automation, A.I. (Artificial Intelligence), big data, and digitalisation.
In light of the COVID-19 situation, I think that this is a timely message, and I hope that this video will help you live a better life, especially during these difficult times.
2. Fund Raising SGD 283,000 for Children-At-Risk
To underscore the point shared in the book that our duty in life is to make life better for others, in conjunction with the book launch, I reached out to kind souls in our community to raise funds for three programmes that serve children-at-risk in Singapore, namely:
Thanks to the generosity of three corporate sponsors – Far East Organization, Razer Inc, and Ho Bee Foundation – as well as nine anonymous donors, I managed to raise SGD 283,000 for these three programmes.
Donors made donations directly to the Community Chest, which administered the donations for KidSTART and STSPMF, and/ or The RICE Company Limited (a registered charity with Institutions of Public Character status) for donations for BT BAF.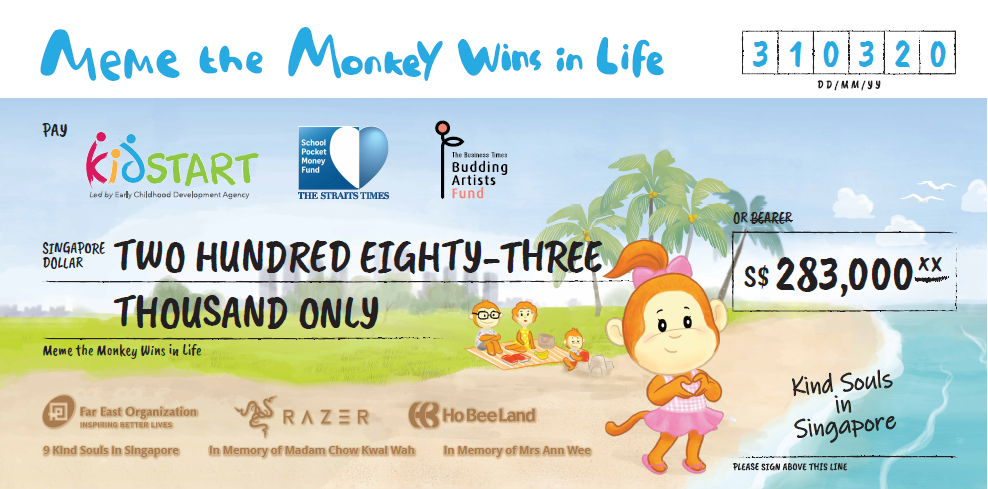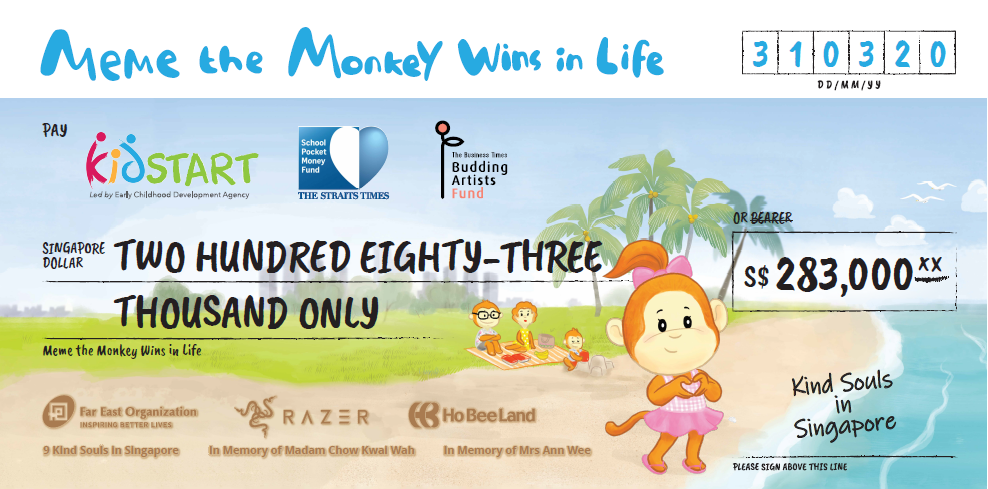 100 percent of the donations will be channelled to the charities, and donors will receive a tax deductibility benefit 2.5 times the donated amount.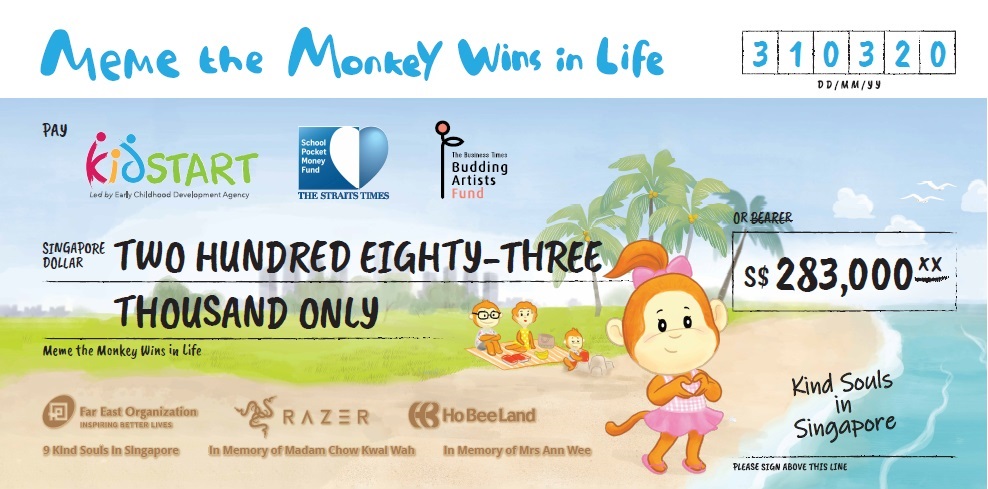 3. Thank you so much for your kind support!
While it is a pity that we were not able to gather today, I hope that you will enjoy the video and that you will find it useful.
As I shared at the end of the video, we are all unique with different gifts to share – so how are you making the world a better place today?
May you choose to make the world a better place every day by always giving your best and taking to heart what Meme the Monkey said:
"Making life better starts with ME! It starts with ME!" 
Wishing you and your loved ones good health and happiness!
Best wishes,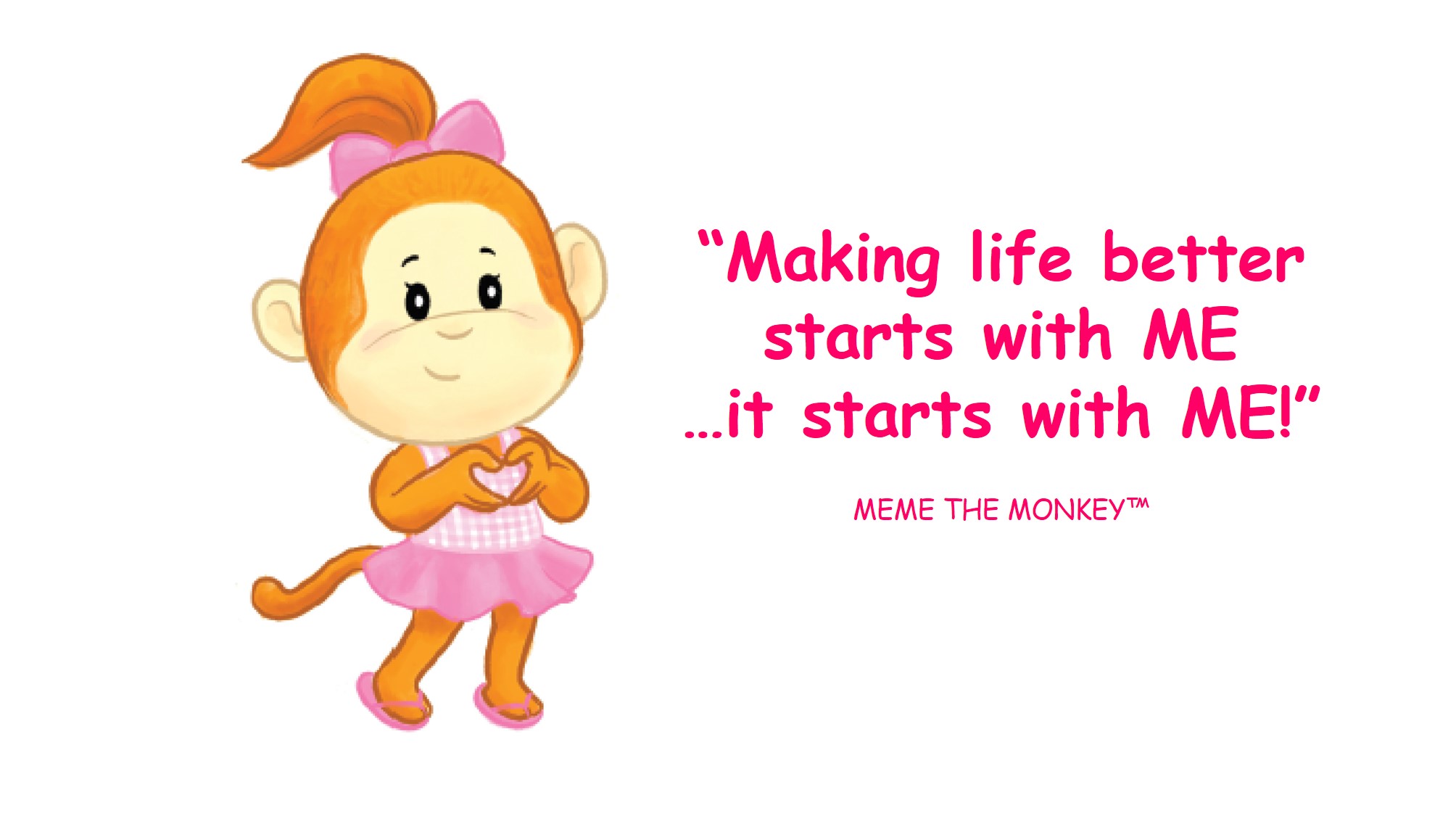 P.S.  If you are interested to find out why Meme the Monkey is called Meme, please read this article.
P.P.S If you are interested to find out more about what you can do about the fear of failure, please read this article that I had written, which was published by mothership.sg.
P.P.P.S If you are interested to purchase "Meme the Monkey Wins in Life", the book is available in the following formats:
You can purchase the book online:
You can also purchase the book at the following bookstores in Singapore:
For more information, please visit: www.MemeTheMonkey.sg